Quality Choice: The Brand You Trust
Quality Choice focuses on providing your business with an over-the-counter health, beauty, and wellness private label program that will grow your business. With over 75 years of experience, CDMA has made Quality Choice a leader in the private label industry.
Expansive Product Line  
Finding the right items for your program can be challenging. Quality Choice has the solution with a comprehensive catalog of over 1000 HBW OTC products. Our extensive categories will provide the products you want so your business can keep moving forward. Your account representative will help customize your program to meet your business needs.
Maximize Your Profits  
Our team of experts offers years of private label research and strategy knowledge. With this and our industry experience and competitive pricing strategies, we will work together to help minimize your costs and maximize your profits.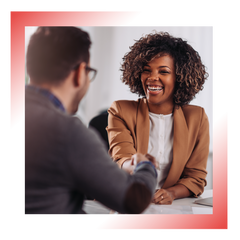 100% Satisfaction Guarantee  
All Quality Choice products come with a 100% Satisfaction Guarantee. This guarantee creates brand loyalty, trust, product confidence, and repeat sales.
Marketing Support 
Quality Choices' presence in the marketplace should always be strong, attractive, and easy to find for all consumers. We offer strategic marketing support to strengthen the Quality Choice brand, increase profits and attract new sales. From in-store signage to digital and print materials, we'll provide you with the creative tools to help drive traffic and sales.